Education
Are you interested in teaching Pilates?
Learn more information about our Teacher Training Program and Instructor Mentoring Program by completing the form below.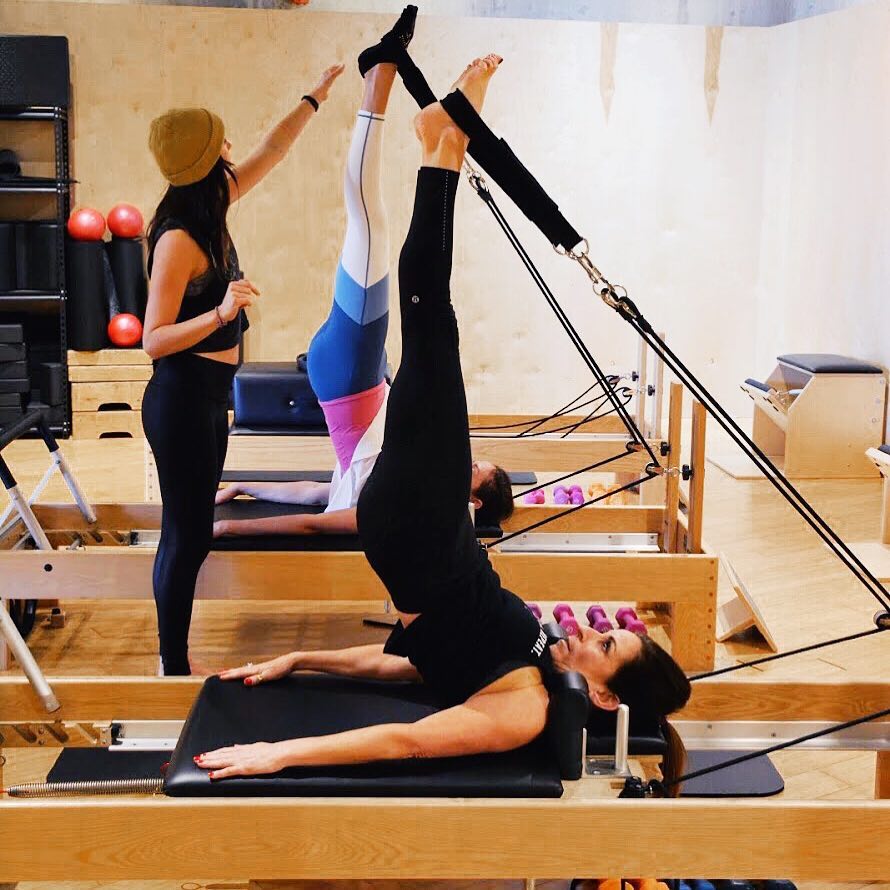 Become a Certified Pilates Instructor through PCS' Innovative Teacher Training Program.
Our Teacher Training Program (TTP) is intended to be a Comprehensive Program with over 450+ hours of required lecture, observation, self-practice, practice teaching and mentorship sessions. Our goal is to equip our graduates with the tools and confidence to: 1) take and pass the PMA exam; 2) build a solid understanding of both classical-style and contemporary-style principles/concepts to make a a well rounded candidate for future employers and clients ; 3) explore a variety of different segments in the health and wellness industry to find the best niche for the student (including: neuro-rehab pilates; pre or postpartum pilates; therapy based pilates; fitness-based pilates and so much more) 4) begin teaching upon completion of the program. Completion of the program's required hours required for graduation is estimated to be completed in approximately 1-year from start to finish.
Our TTP is offered 1-2 times per year and is limited to six (6) participants. Space is limited!
Already certified but looking to continue your education? Our Instructor Mentoring Program is intended for instructors (in training or already certified) who may be looking to increase their knowledge or refine their teaching skills. Enrollment for the Mentoring Program is on-going. Each session is a one-on-one format and tailored to the student's specific needs. The Mentorship Program may include certain modules of our Comprehensive Teacher Training Program if wanted/needed.
Want to know more? Keep scrolling for information on our upcoming programs or Complete the form below to start the discussion
PCS COMPREHENSIVE Teacher Training Program (TTP)
TUITION COST FOR PCS COMPREHENSIVE TTP
$3699* includes:
110 in-studio lecture hours, over 10 weekends (Saturdays and Sundays 12-6 p.m.)

ability to retake modules in the future for no cost

PCS Teacher Training Manual

Special pricing on certain class memberships for 1-year

Special pricing for private sessions for 1-year

Free monthly mentor sessions for 1-year

Free observation

Discount on all retail for 1-year

and more!

Not included: required reading/books, mandatory liability insurance
*payment plans are available
PCS winter/spring 2020 LECTURE SCHEDULE (all lectures are 12-6 p.m. at PCS)
are you ready to get started?
1) Submit your deposit to reserve your space by clicking the button below.
2) Contact the studio to request an Application Packet to apply. If an applicant is not accepted into the program, any deposit will be returned in full.
Have more questions? Reach out to start to the process.